Views: 798, Date:02/Dec/2016
US President-elect breaks stance with direct Taiwan call
US President-elect Donald Trump had spoken directly with the president of Taiwan, therefore, breaking the US policy set when the formal relationship between the two nations was cut in 1979. The US still maintained friendly non-official relations with Taiwan.
According to Mr. Trump's transition team, President-elect Trump and Tsai Ing-wen noted "close economic, political, and security ties" between the US and Taiwan in the said phone call. A spokesman for the White House National Security Council said Mr. Trump's conversation did not signal any change to long-standing US policy, which is a commitment to the,"One China' policy." The call risks angering China, which sees Taiwan as a breakaway province.
China has hundreds of missiles pointing towards the island and has threatened to take it by force if necessary. However, Beijing is yet to make public comment on the latest development.
US President-elect Trump "congratulated" Ms. Tsai on becoming the first female president of Taiwan in January's elections after the leading the Democratic Progressive Party (DPP) to a landslide victory in the poll. The DPP has traditionally leaned towards independence from China.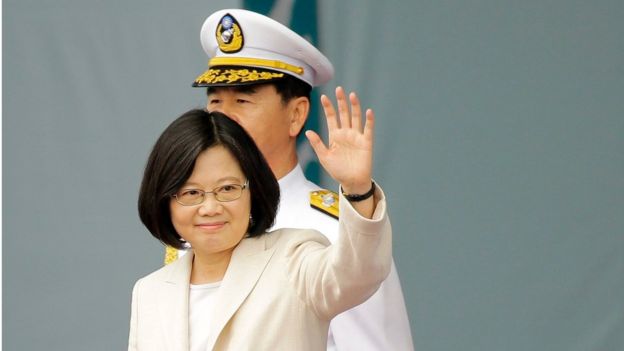 Ms. Tsai's presidency is expected to see a change in the relationship between Taipei and Beijing